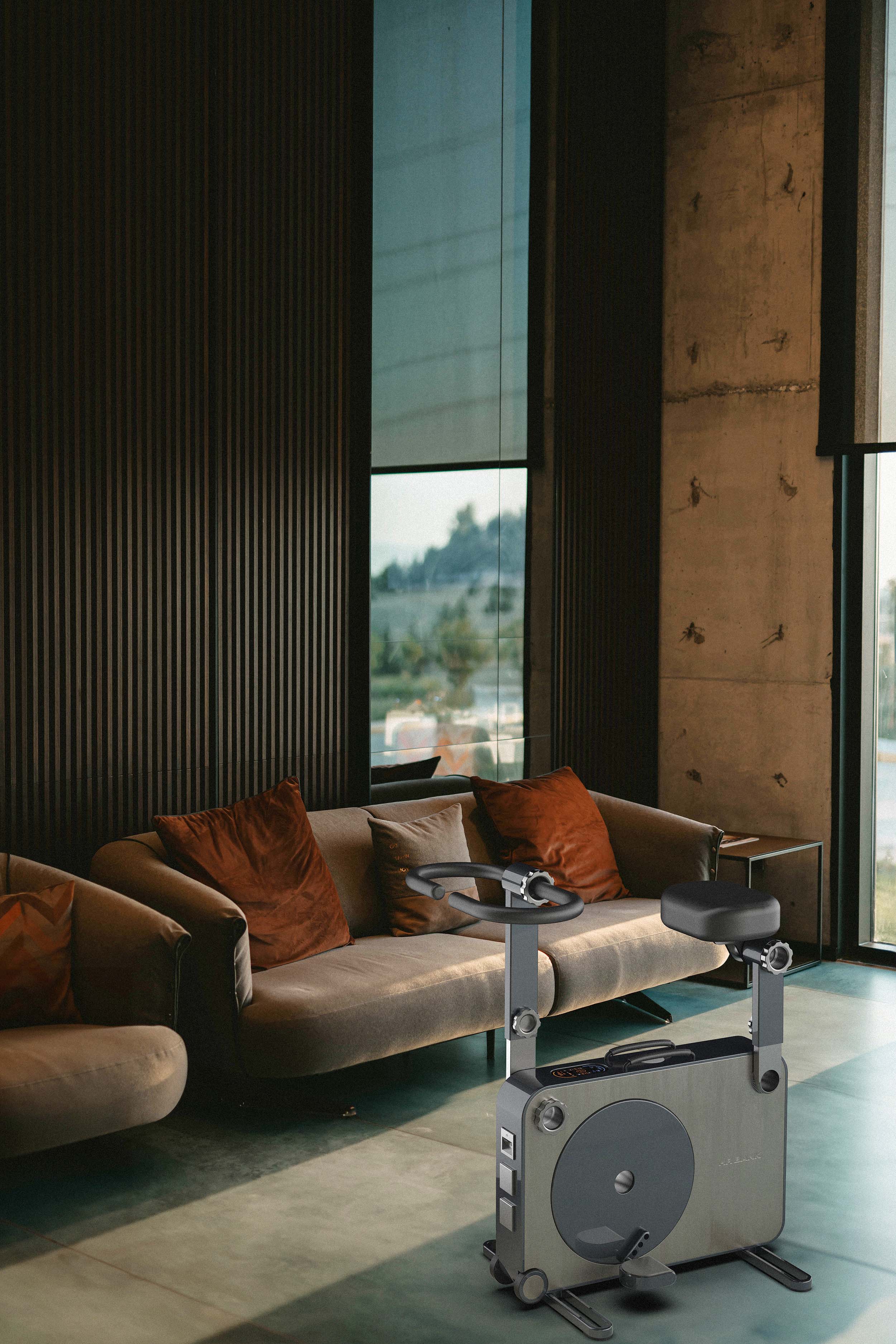 HR BANK
Empowering Individuals with Mobile Green Energy Storage
Configure and buy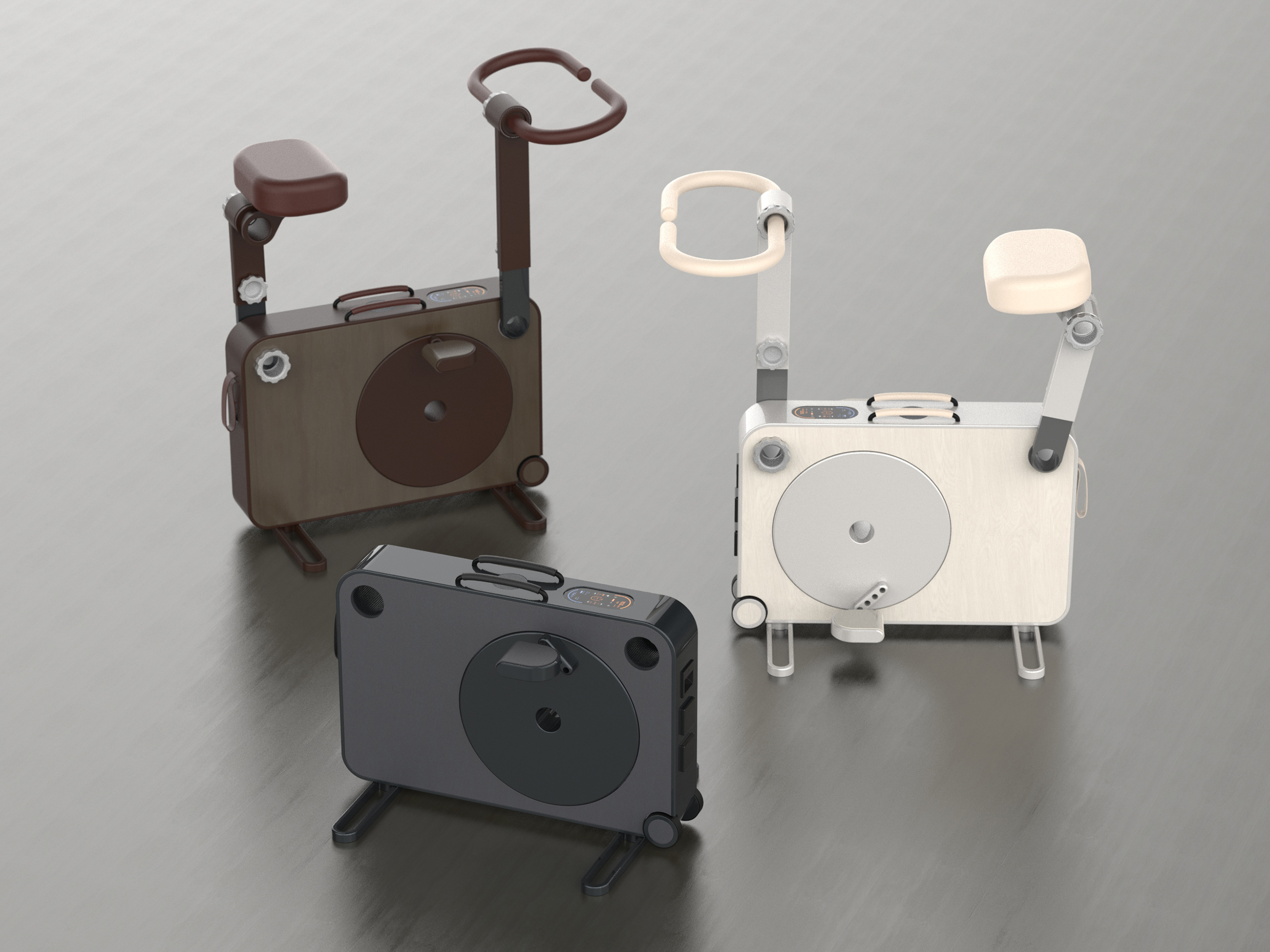 HR BANK
Empowering Individuals with Mobile Green Energy Storage
Configure and buy
Don't like these?
Design your own!
We didn't reinvent the wheel, we built something better!
Introducing HR BANK – a mobile sustainable energy storage device that combines sleek design with unrivaled functionality. It's more than just a fitness machine; it's a game-changer in how we harness and utilize energy. Imagine having a powerhouse that stores electricity from various sources, allowing you to energize and charge your home appliances anywhere. Capture the sun's rays, harness kinetic energy, or tap into surplus electricity. With HR BANK, the possibilities are endless.
As unique as You are!
HR Bank is all about customization to fit your preferences and capabilities. It's like having a personal tailor for your energy needs! Choose from a range of vibrant colors, premium materials, and sleek finishes to make your HR Bank a true reflection of your personality. Adjust the pedal, handlebar, and saddle height to your precise liking, ensuring the perfect fit for your body and riding preferences. Speaking of saddles, take your pick from our selection of cozy, ergonomic options or attach a sports saddle from your own sports bike for that extra athletic touch. HR Bank puts the power in your hands (or should we say, pedals)!
Create your own HR Bank!

HR Bank in your daily life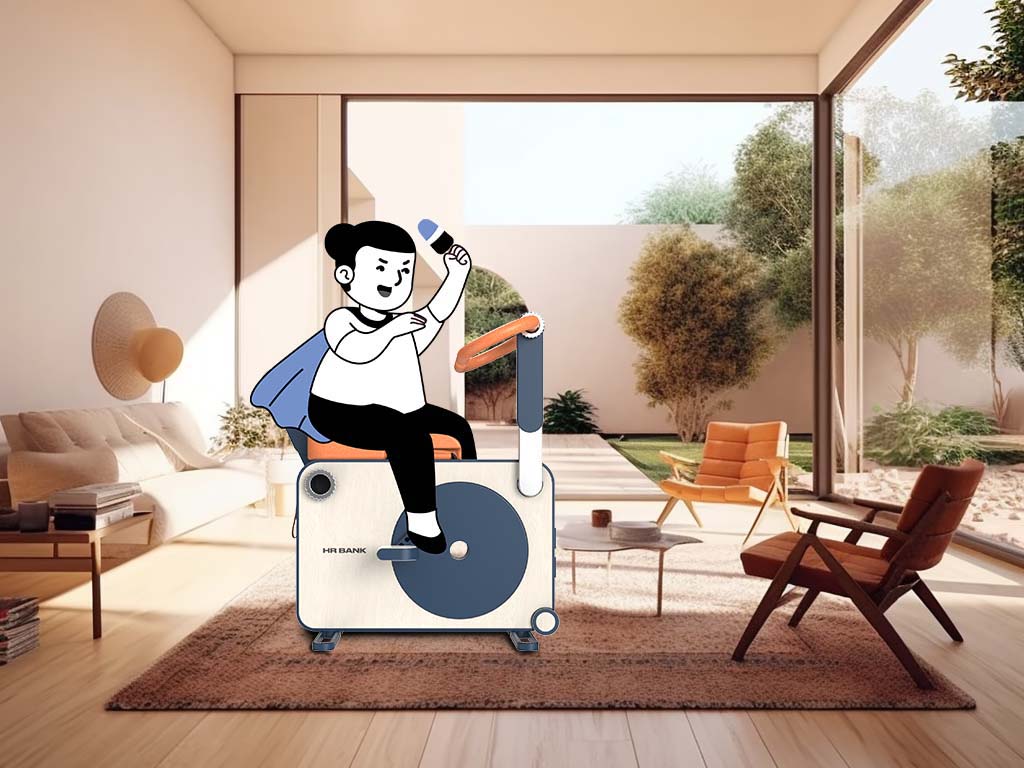 Unleash the power of sports and entertainment!
When the kids are bursting with energy at bedtime, don't fret. HR Bank is here to the rescue! It eagerly collects their surplus energy, which you can cleverly harness to power your audio equipment during your next party. Say goodbye to restless nights and hello to an electrifying entertainment experience!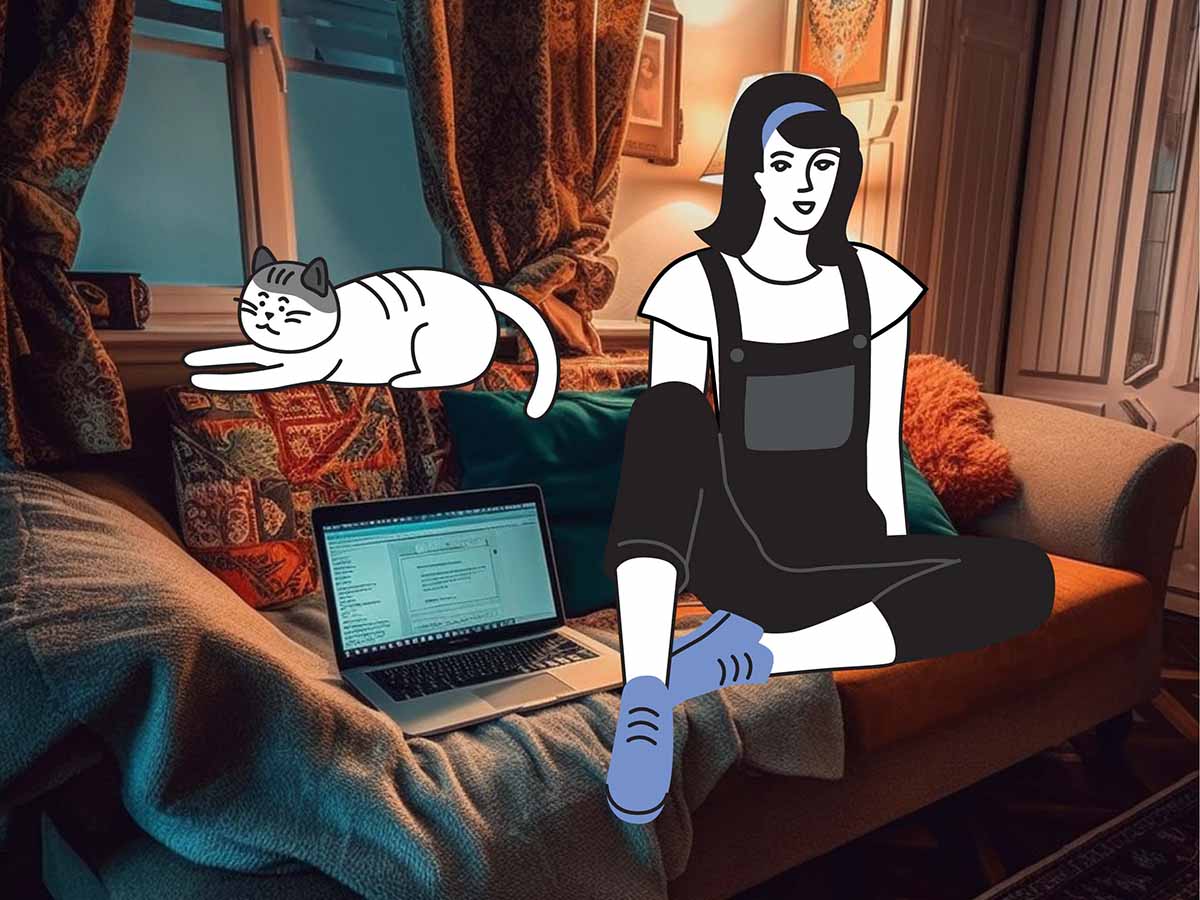 Bringing coziness and uninterrupted power to your home!
Living in a blackout-prone area is tough, but HR Bank has your back (and your ice cream's too)! No more melted treats to stress about. HR Bank guarantees continuous power, keeping your home cozy and your ice cream frozen, even during outages. Stay cool, calm, and powered with HR Bank!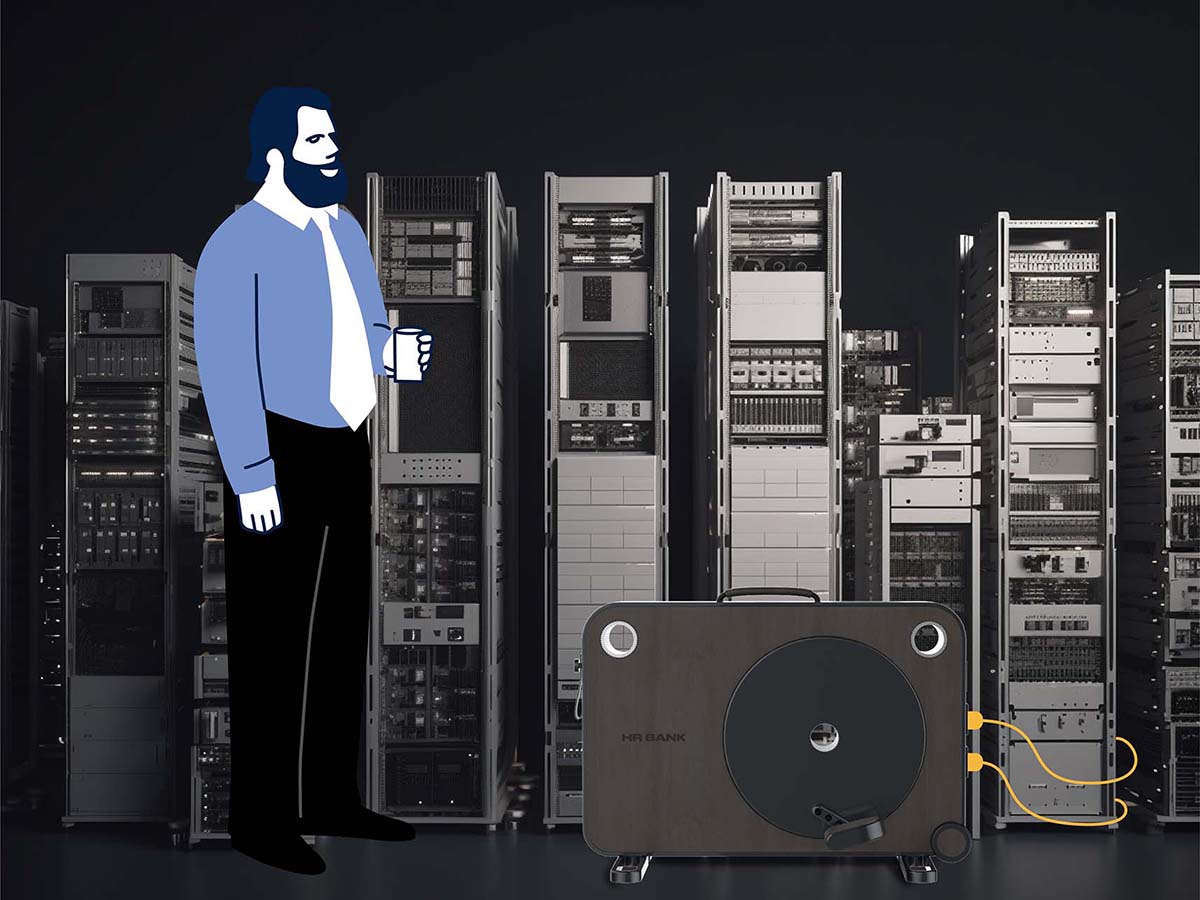 Uninterrupted power supply, when it matters most!
When it comes to keeping essential devices running non-stop, HR Bank has got you covered. It ensures critical appliances like nursing equipment or pharmaceutical refrigerators never stop working. Trust HR Bank for reliable operation of vital devices. HR Bank is here to deliver reliable power when you need it most.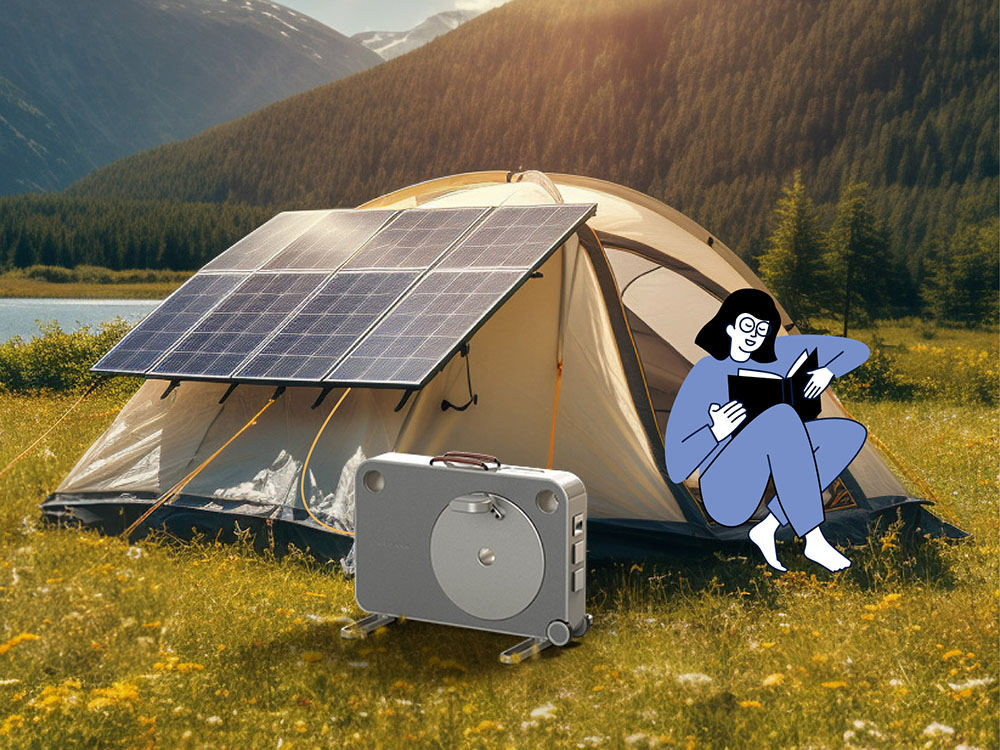 Stay Powered Anywhere, Even by the Lakeside!
Whether you're working from home or enjoying a lake retreat, HR Bank has you covered. No need to worry about finding a power source. With HR Bank, your computer stays powered during your adventures. Work freely wherever you go. HR Bank keeps you productive even by the lake.

2 kWh capacity
LG Li-ion cells

Human physical energy
Solar panel charge input
Wind generator input
Proprietary charge port
Multiple outputs
Output USB-C 1x
Output USB-A 1x
Outputs AC 2x
Wireless phone charging
Certified battery
Heat protection
Custom BMS controller
Battery capacity: 2 kWh
Battery model: LG INR21700-M50LT
After 1,000 full battery charge and discharge cycles, the battery capacity remains at more than 80 percent.
HR Bank weight (without large and small table): 46 kg.
HR Bank for transport: 1st package - HR Bank: 800mmx200mmx560mm, 2nd package - Accessories: 800mmx200mmx560mm,
Wireless phone charger 10 W
USB-A 2A - 5 W
USB-C 3A - 60 W
AC pure SINE
AC output 2 kW (peak 3 kW), F-type electrical sockets
Possible charging from 220V, EC13 connection
Possible charging from 12V, Anderson connector
Possible charging from 10-42V up to 20A, Anderson connector
Solar battery controller MPPT
Possible charging from solar panels and wind generators: 10V-42V up to 600 W, Anderson connector
View more
With 2 kWh integrated battery you can



Keep the light on for an entire week

Watch TV for 2 days straight


Keep the fridge going for 3 days
Numbers are theoretical. Real life performance may differ
On average human can generate 50-300W/h of electricity by pedalling
15 minutes of pedalling is enough to fully charge a smartphone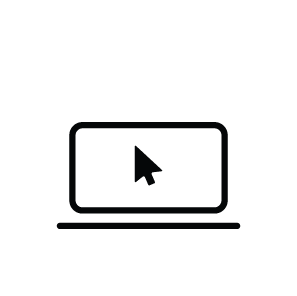 1 hour of pedalling isenough to fully chargea laptop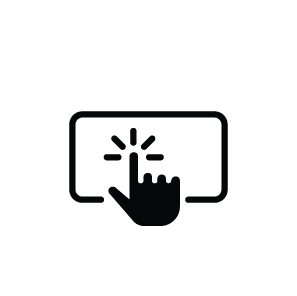 30 minutes of pedalling is enough to charge a tablet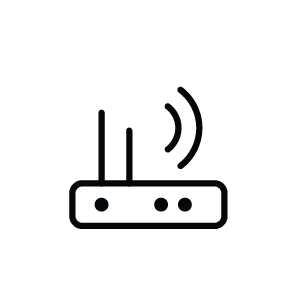 7 minutes of pedalling is enough to keep your wifi router on for 1 hour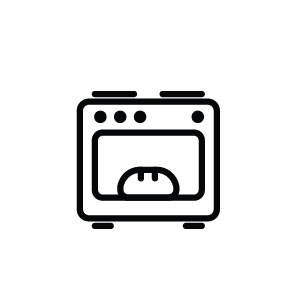 2 hours of pedalling is enough to bake a pie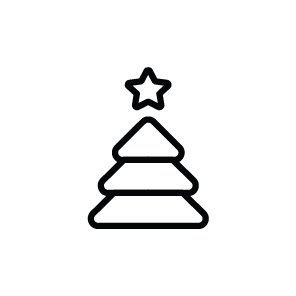 30 minutes of pedalling and your christmas will be bright!
Numbers are theoretical. Real life performance may differ
A lasting solution.
We utilize strong, eco-friendly materials like aluminum, infinitely recyclable material using 95% less energy compared to primary production. Around 75% of all historical aluminum is still in use. Our Swedish partners go even further, employing emission-free hydroelectric power for aluminum extrusion.
Sustainability